Festive Forecast 2022
Covering celebration, gift, greetings, tableware, decoration and food & beverage, our Festive Forecast is a key trend resource for any brands developing their 2022 festive collections.
£1,400
Save 25% off Festive Forecast when you also purchase our Autumn Winter 2022/23 Home & Interiors forecast. Add to basket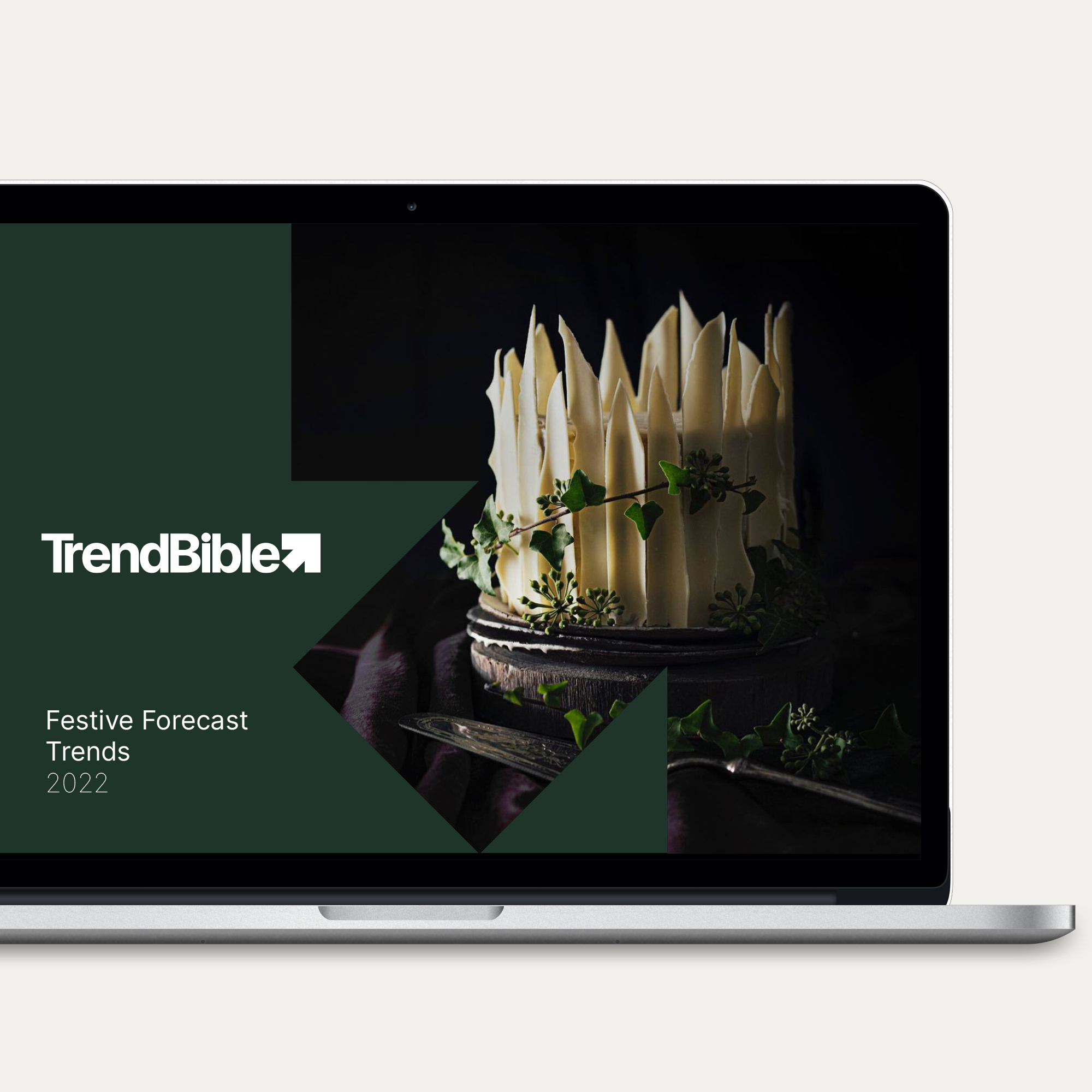 How we'll be celebrating the 2022 festive season
Our Festive Forecast for 2022 references the broader context of how consumer lifestyles will shift, and details the implications these will have upon colour and design trends for the festive season. Covering celebration, gift, greetings, tableware, decoration, fragrance and food & beverage, this trend forecast is a key resource for any brands developing their 2022 holiday collections.
Download a demo
What's inside
Digestible trend drivers: Our experts provide the key information behind our 4 unique trends. They provide evidence of what drives change, helping you understand the meaning behind them.
Four unique trends: Our four trends provide comprehensive design direction across colour, shape, material, motif, typography, print and pattern.
Colour direction: Our books include 7 PANTONE® referenced colours for each of the 4 trends. We help identify the key shades and demonstrate how colours evolve, showing you how prints can be used together for print and pattern combinations.
Marketing moments: Use our Marketing Moments pages to build a strong narrative, message and visual inspiration to guide art direction, ad campaigns and social media content.
Range build: See how the theme, colours, ideas and products come together across a category and learn how to build your food and beverage, festive decor or gifting ranges.
Downloadable copyright-free prints: Our print designers create 4 editable copyright-free prints per story; an essential head start for textile, stationery and surface designers. Vector files are included as downloadable links within the forecast.
Trend editor walk-through video: Fully immerse yourself into the 2022 Festive Forecast as our trend editor walks you through the season and guides you on how to use the forecast.