Milan Design Week 2023: Ones to Watch
By Susie McCartney
6 April 2023
3 minute read
Ana Koruga
As part of TrendBible's goal to uncover and champion innovation, in the run up to Milan Design Week 2023, our researchers have spotlighted the brands and designers with radar-worthy work that we recommend visiting at the show.
Salone del Mobile
Salone del Mobile, held in the Fiera Milano district in Rho from 18th – 23rd April will host 1,962 exhibitors, including more than 550 emerging young designers under 35 and 27 design schools. This year also see's the return of Euroluce, the event dedicated to lighting design, which after a 4-year hiatus brings the best brands in the industry to the pavilions.
Fuorisalone
The theme of Fuorisalone 2023, Laboratorio Futuro (Future Lab), offers a reflection on how we imagine our future, in connection with the unique times we are living. The 2023 edition will focus on sustainable design, circular economy, material innovation, urban regeneration and artificial intelligence.
Circolare – The Circular Village
Amsterdam-based Studio MAST in collaboration among others, with Fiction Factory, Interface, and The Good Plastic Company has created the biggest circular design exhibition ever seen at Milan Design Week; Circolare – The Circular Village. The space is completely zero waste, giving new life to discarded furniture materials, which have been reused as displays, bases, and dividers that will have a third life once the exhibition ends.
Moooi Collaborations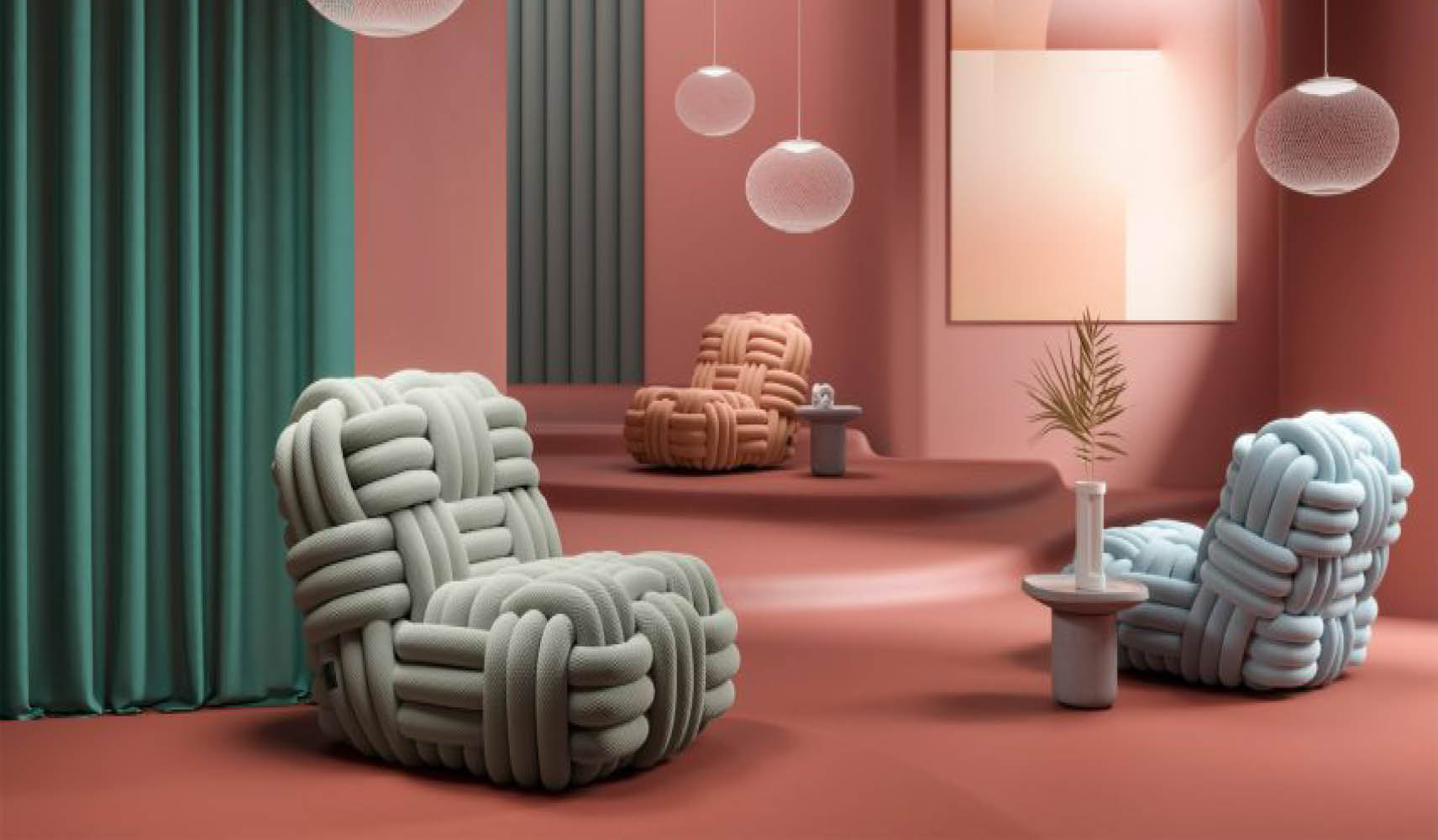 Dutch furniture and interior design firm Moooi celebrates Milan Design Week by partnering with brands to launch new products. This year, Moooi partners with perfume brand EveryHuman to create an interior fragrance using artificial intelligence and with LG to explore how technology products can be transformed into interior design pieces. During the festival, the brand will also launch the Knitty Lounge chair created by Slovenian designer Nika Zupanc.
Tools & Craft Exhibition
Tools & Craft is an exhibition concept that aims to promote the projects of designers and artisans who combine traditional expertise with innovative and experimental techniques to create contemporary and collectable design pieces. From the application of AI, coding, and 3D printing to glassblowing, casting, and moulding techniques, the projects involved will show how design can cherish tradition while fostering innovation. The exhibition will be a stage for young designers to showcase their innovation through their creative and one-of-a-kind processes.
Ana Koruga – Object for Movement
Ana Koruga is an emerging young designer whose project focus is to create a series of eight objects intended for active, more physically aware and expressive living in the space of a home. Her work was created through the perspective of dance, body and movement, using knowledge from these areas to help her question the interaction of people with everyday objects and the environment.
Our tradeshow and events calendar for 2023 delivers a carefully curated blend of innovation and commerciality. With buying and design teams in mind our global trend network will be creating full trend insight and event round up reports that cover key consumer and marketplace shifts as well as the design focused messages of colour, material, form, and finish. For full details access the 2023 Tradeshow Calendars for Home & Interiors and Baby & Kids when you sign up to My TrendBible Basics.