Out Now: 2023 Festive Trends
By Susie McCartney
6 January 2022
2 minute read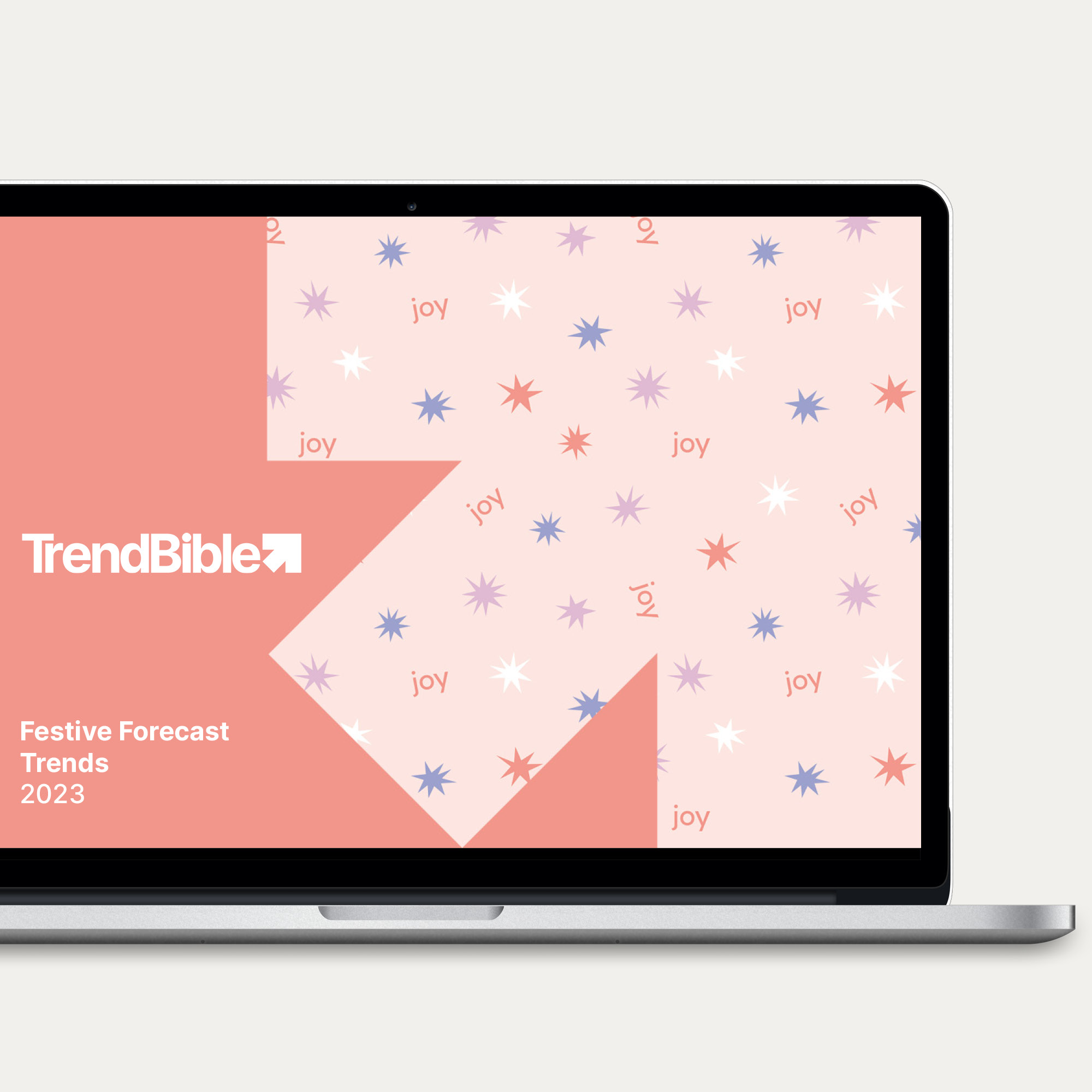 Our new forecast featuring 2023 festive trends is available to buy now directly from our online shop.
Introducing 2023 Festive Trends 
Being together is what matters most for 2023 festive trends, an opportunity to put fun and togetherness at the heart of the Holiday season, which allows us to embrace somewhat imperfect – but utterly joyful – aesthetics that send a clear message of creating a relaxed spirit.
The deep and long-ranging implications of the pandemic mean that celebrating and being together with loved ones is a top priority for the holiday season in 2023. Intimate moments and real connections are the focus whether there are two or twenty people around the table. Even spending time in deep solo contemplation is necessary this season, with so much collective trauma to process.
What's included in the 2023 Festive Trend forecast?
Digestible trend drivers: Our experts provide the key information behind our 4 unique trends. They provide evidence of what drives change, helping you understand the meaning behind them.
Four unique trends: Our four trends provide comprehensive design direction across colour, shape, material, motif, typography, print and pattern.
Colour direction: Our books include 7 PANTONE® referenced colours for each of the 4 trends. We help identify the key shades and demonstrate how colours evolve, showing you how prints can be used together for print and pattern combinations.
Marketing Moments: Use our Marketing Moments pages to build a strong narrative, message and visual inspiration to guide art direction, ad campaigns and social media content.
Range Build: See how the theme, colours, ideas and products come together across a category and learn how to build your food and beverage, festive decor or gifting ranges.
Downloadable copyright-free prints: Our print designers create 4 editable copyright-free prints per story; an essential head start for textile, stationery and surface designers. Vector files are included as downloadable links within the forecast.
Trend Editor Walk-through Video: Fully immerse yourself into the 2023 Festive Forecast as our trend editor walks you through the season and guides you on how to use the forecast
The 2023 Festive Forecast is available to buy now for £1,400 (+VAT).  Alternatively, save £200 when you purchase both Festive Forecast 2023 and Autumn Winter 2023/24 Home & Interiors trend forecast together.