Bologna Children's Book Fair 2023: Three Key Design Directions
By Susie McCartney
25 April 2023
3 minute read
Daniel Gray-Barnett
Bologna Children's Book Fair is a specialist publishing fair which brings together a global audience in the exchange of publishing rights for children and teenagers, a place where creatives unite and innovate across children's books, illustrations and licensing.
In March the TrendBible team attended the 60th Bologna Children's Book Fair (BCBF) held at the Bologna Exhibition Centre in Italy. Taken from our Premium trade show report, available on our trend subscription My TrendBible we highlight three key takeaways from the BCBF 2023 edition, exploring the stand-out narratives, character directions, colour and illustration trends seen at the show. Read on to explore and unpack these design directions in more detail.
Spotlight on Ukraine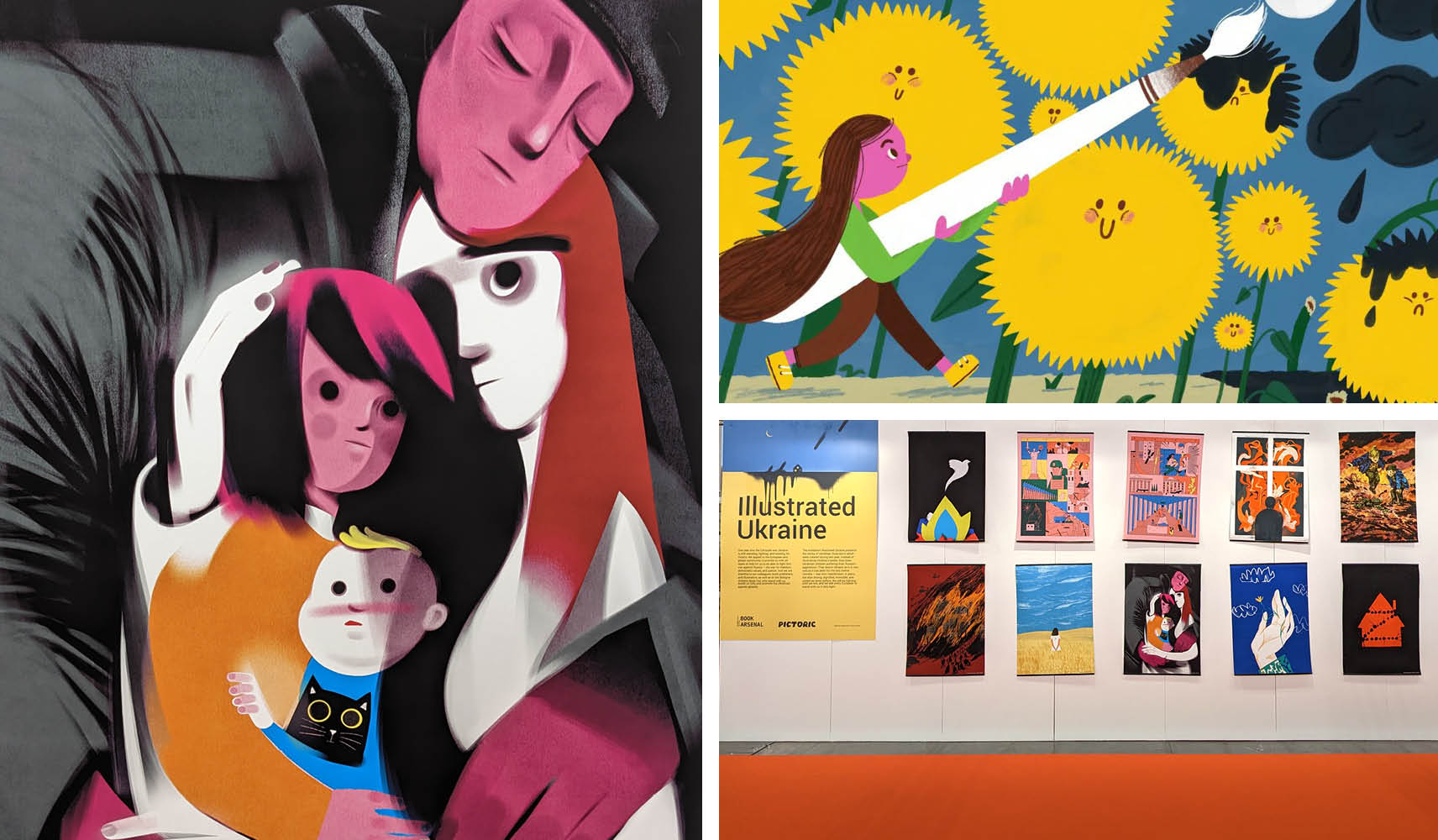 A dedicated exhibition called Ukraine Illustrated presented a selection of works by Ukrainian artists who offered a portrait of their country as it is now and as it has become over the past 12 months: battered by war and feeling that pain, but also strong, still proud and united as never before.
The exhibition is organised by the International Book Arsenal Festival and the Pictoric Illustrators Club, which has been collecting posters made by illustrators and graphic designers portraying what is happening in Ukraine, as well as their personal stories, anti-war messages and appeals for help for their country.
Key Narrative: Emotional Support
It came as no surprise to see a dominant theme focussed on providing emotional support for young children as we face a global mental health crisis in a post-pandemic world. Narratives and illustrations tackled a spectrum of emotions from dealing with worry and grief to finding courage and connecting deeper with inner feelings. This was a key theme influencing narratives, illustrations and editorials across many countries worldwide.
Key Design Detail: Naive Mark Making
An illustration style prevalent at the show highlighted naive colour fills and juvenile mark-making in visuals. Brush strokes, hand-drawn pencil markings and felt tip lines appeared simple as if created by a child. Illustrations had limited detailing and definition with artists opting for a more honest and loose approach to drawings and details. Andrea Antinori (top-middle image) became the winner of the 13th International Illustration Prize of the Bologna Children's Book Fair. His work features simple shapes, colours, and lines, but demonstrates vibrant graphic expression.
Our tradeshow and events calendar for 2023 delivers a carefully curated blend of innovation and commerciality. With buying and design teams in mind, our global trend network will be creating full trend insight and event round-up reports that cover key consumer and marketplace shifts as well as the design-focused messages of colour, material, form, and finish. For full details access the 2023 Tradeshow Calendars for Home & Interiors and Baby & Kids when you sign up to My TrendBible Basics.