How the Father's Day Narrative is Evolving in 2021
By Justine Jackson
15 June 2021
5 minute read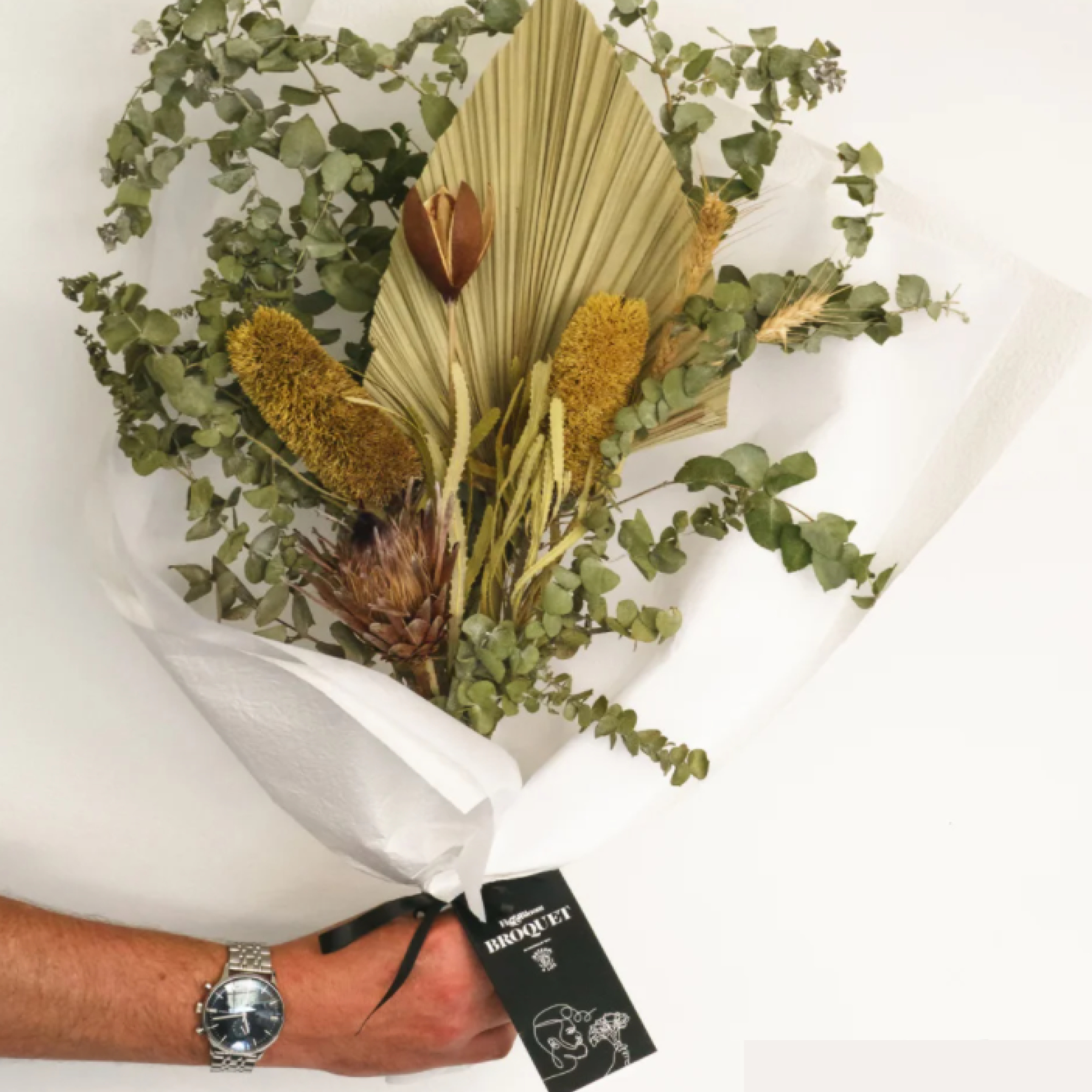 Fig & Bloom
Traditional gender norms that once molded our views on masculinity are being reframed as the mental health pandemic and the gender-fluid influence of Gen Z accelerate conversations around what it means to be a 'modern-day man'.
For 2021, refrains of 'man-up' are being replaced with opportunities to 'open up' and focus on self-care and wellbeing. It's time for the Gift and Greetings industry to shake off the stereotypes and readdress toxic masculinity. Father's Day is the perfect place to start.
The continued rise in men struggling with mental health is becoming a global concern, with three out of four suicides in developed nations being men. [Ipsos, 2019] Men continue to suffer in silence and find it difficult to open up to others due to societal ideas of masculinity; to appear physically strong and powerful. 58% of men think that society expects them to be emotionally strong and not show weakness and 38% have avoided talking to others about how they feel in order to avoid appearing 'unmanly'. [Ipsos, 2019]
How masculinity is being redefined for 2021
Influential role models such as Harry Styles & Marcus Rashford are paving the way for a new generation of men who are able to express a softer version of masculinity, be more expressive in their personal style, more in touch with their emotions, and freer to pursue hobbies and interests that might have been previously perceived as 'too feminine'. In response, we are seeing a number of brands and designers intentionally reframing soft characteristics that men are traditionally fearful of (such as asking for help or vulnerability) to be both courageous and strong.
Self-care practices
Men are increasingly engaging in self-care practices. Brands such as Candelabros and Mindjournal are finding ways to help boost men's mental wellbeing through journaling and ritual techniques. Candelabros create candles especially for men. The rituals which go alongside their candle range encourage men to protect their wellbeing and happiness from the stresses of life, by practicing self-care, communication, and carving out time for rest. Mindjournal has reinvented a journal for guys, a check-in tool that gives them structure and support to improve their health and happiness.
Male sends
Fig and bloom are leading the way in broadening the male send space and challenging the traditional opinion that flowers are only for women. Their 'broquet' collection is focused on improving the mental fitness of men across Australia. They encourage men to send flowers to their bros as an act of kindness. Messages in this collection consist of 'miss you bro', 'love you bro', 'best bro ever'.
Softer editorial
Authentic everyday activities, such as taking time out for personal care, focusing on self-growth, and personal development were once often overlooked for men but are now becoming cherished activities. These meaningful moments provide rich inspiration for illustration and narrative.
Brands have raised awareness of men's mental health for many years, however, the definition of masculinity is changing and brands can support in rebuilding a new male identity that is grounded in softness, self-care, respect for one another and authenticity.
So what are the key opportunities for Father's Day?
This is a great opportunity to update traditional Father's Day greetings cards. Help your customer to foster close relationships with loved ones through great editorial that encourages slowing down, self-care, rest and recuperation.
Gifting should be honest and humble, creating opportunities to open up conversations between recipient and sender.
Focus on the individual and his interests. Move away from stereotypical 'male' interests like gardening or fishing and focus on those that are more niche, contemporary and meaningful. Really get to know what it is that makes your male audience tick today.
Marketing opportunities surrounding mental health will be important
Whether you are a designer, product developer, marketer or strategist, consider your role in supporting men to open up and to be in touch more with their emotions. How could you help shift gender stereotypes around the modern-day man, softer masculinity and men's mental health?
For more advice on how these future consumer behaviors can translate into opportunities for the gift and greetings industry, whether that's celebration, decor, styling, gifting, messaging, packaging or food & drink, contact us at [email protected] or find out more about our bespoke consultancy services.