Trend Tracking: Baby & Kids AW21/22 Home Bodies
By Susie McCartney
22 November 2021
3 minute read
Kids Concept
First published in 2019, our Home Bodies Autumn Winter 2021/22 Seasonal Forecast looks at an increased focus on reconnecting with loved ones post-pandemic. Retailers focused on the home for this nostalgic winter story as the idea of 'living thoughtfully' has particular significance, driving a desire to invest time in things that are good for the self, good for the family and good for the environment.
Trend Bible AW2021/22 Baby & Kids Trend Book
With so much time being spent away from family and caregivers, especially grandparents during the pandemic, there is an increased focus on reconnecting and making up for the time that was lost. A focus on building strong family bonds and appreciating the joys of living thoughtfully together drives the message behind this soothing trend. The home becomes a place of contentment where families work together to live with a mindful approach to the environment.
We have been tracking the interpretation of our Home Bodies seasonal forecast worldwide. Here are our key selections of how brands and retailers have embraced our Autumn Winter 2021/22 trend story.
Home Motifs
Retailers such as H&M Home and Zara Kids focus on the home as the perfect setting to build deep connections as entire families come together to play, share stories and live sustainable, wholesome lives. Little homes influence everything from storage to toys and soft furnishings.
Keepsake Games
Board games incorporate simple wooden figures and painted shapes in muted neutral tones, capturing a sense of nostalgia and emotional durability. The timeless appearance means toys can last a lifetime, encouraging more sustainable practices.
Bear Motifs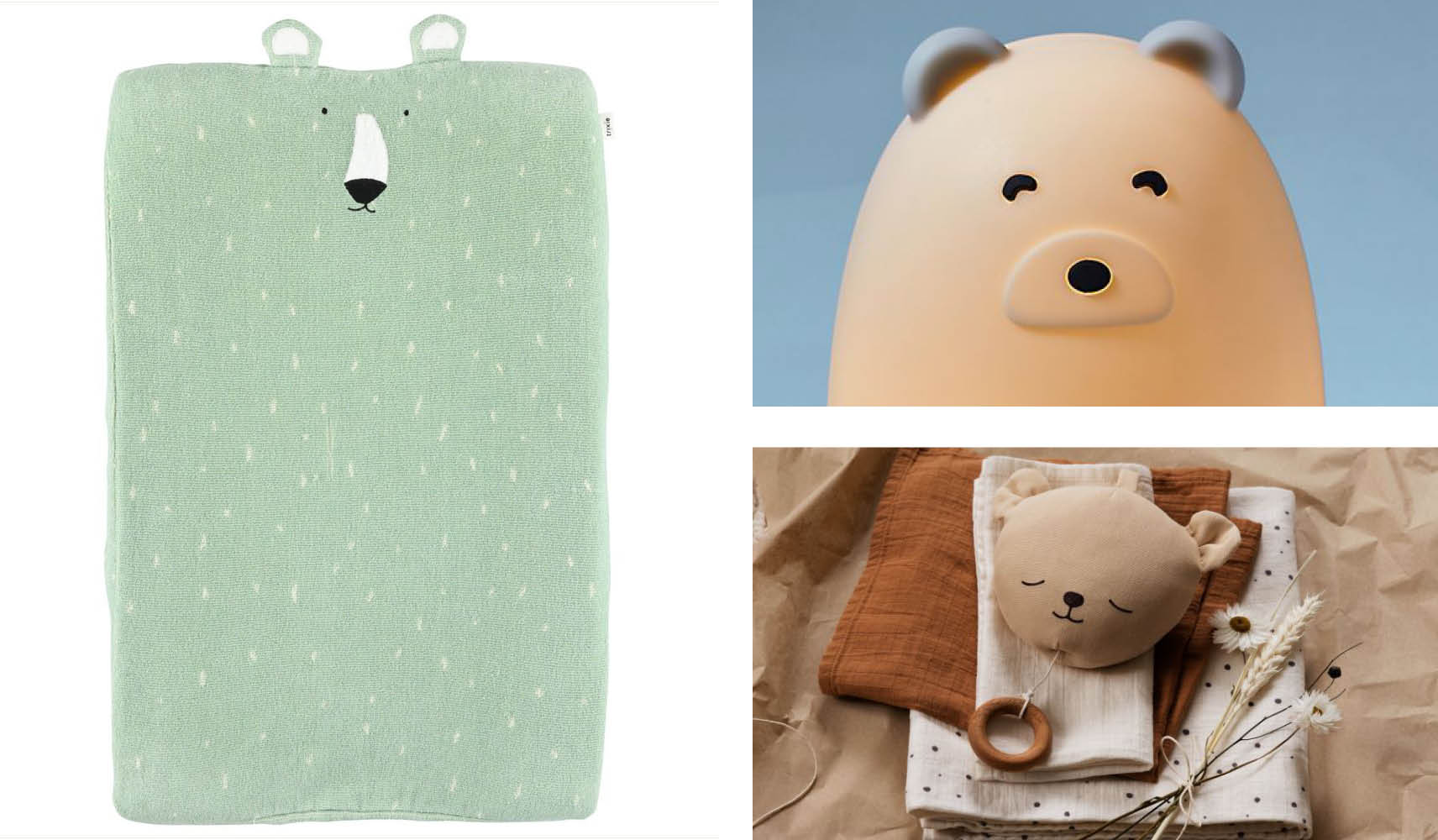 Bears are an important motif for baby products, soft furnishings and toys.
Natural and Sustainable Materials
Hard materials and textiles have a minimalistic and simple appearance, with a focus on natural and sustainable materials. Simple pockets create clever and versatile storage solutions.
Quilted Textiles
Retailers take on a mindful approach to sustainable materials. Organic cottons, quilting and waffle weaves were seen in Zara Home, and updated in natural tones.
Shapes Interlocked and Stacked
Retailers opt for simple construction which can be stacked and interlocked to encourage little ones to get involved in building.
Expect to see the kindness culture continue to grow in importance and sustainability concerns heighten, as raising thoughtful and considerate children remains high on the agenda.