Trend Tracking: Festive Forecast 2021 Midnight Chorus
By Susie McCartney
8 December 2021
3 minute read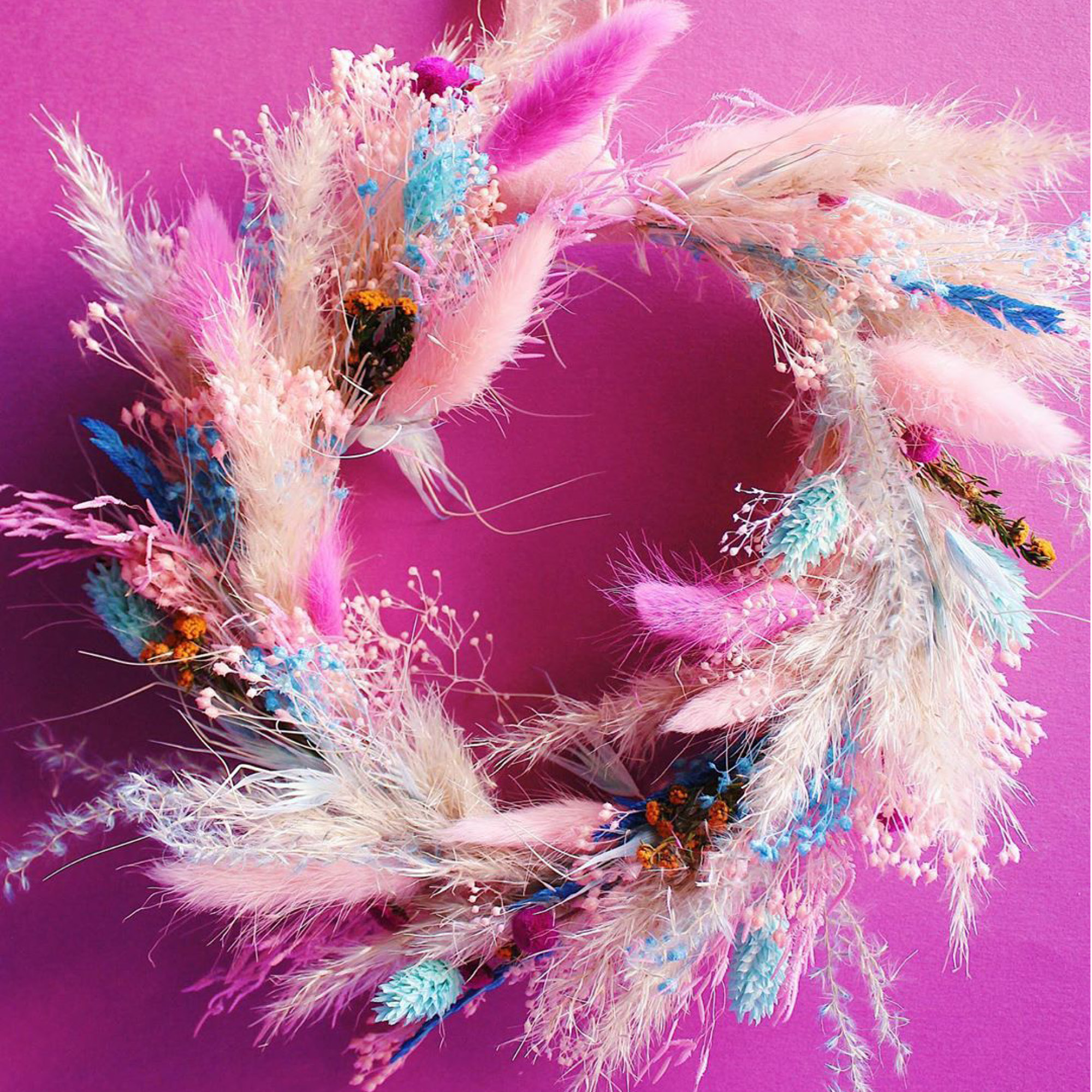 Celestine Morel
First published in 2019, our Festive Forecast 2021 trend, Midnight Chorus presents a beautiful landscape, where tech and nature become one. As the world becomes increasingly digital post-pandemic, homeowners welcome a world where nature and technology unite, bringing to life a fantastical aesthetic for a futuristic festive season.
"There are a couple of big topics colliding that will influence our behaviours this Christmas.  Before the pandemic, we were already seeing that people valued experiences over material possessions, so that was starting to influence the type of activities they got involved in and the type of gifts they gave. The pandemic has sort of accelerated this further, it's encouraged a lot of people to see what's important to them such as spending time together rather than the focus on extravagance. Then there are those who are raring to make up for all they missed out on last year, and this consumer group will likely 'go big' on festivities and amp up the decadence for Christmas and New Year's Eve in 2021."
Joanna Feeley – Founder and CEO, TrendBible
We have been tracking the interpretation of our Festive Forecast 2021 trend Midnight Chorus worldwide. Retailers are embracing and celebrating maximalism as nature and tech combine to create an immersive other worldly experience within the home.  This story takes on a bold and inquisitive approach, inviting consumers to take a closer look. Here are our key selections of how brands and retailers have embraced this nostalgic and luxurious trend story.
Neon Lights
Digital trees and decorations incorporate technology and illuminate dark interior spaces, leading the way to an escapist, surreal landscape. This suspended decorative display at Fortnum and Mason uses softly lit neon stars to create an ethereal glow evoking a night-time party feeling. Digital neon light trees found at John Lewis reflect the commercial viability of this theme.
Futuristic and Fantastical Foliage
Liberty London and Selfridges create unusual wreaths by teaming pastel dyed foliage with curious bauble decorations. The traditional tree is updated with an abundance of fantastical flora and a melange of real and faux, dyed, painted and feathered materials.
Curious Creatures
Futuristic tables and Christmas trees are filled to the brim with hyper-natural foliage and curious creature-like objects. Strange and unexpected creatures in rich and acidic green tones and almost neon brights reflect the futuristic undertones of this trend. Sequins, feathers and scales add to the surreal nature of these decorations.
Fantasy Forest
Homeowners welcome a world where nature and technology unite, bringing to life a fantastical aesthetic for a futuristic festive season. Selfridges have really embraced this theme within their experiential retail programme, London Art Block, presenting some kinetic sculptures by artist William Darrell. His work mimics plants and fungi which are brought to life like an enchanted digital forest. Baubles at Liberty are covered in sequin scales in jewel-like greens and blues with a petrol iridescence, further bridging the gap between fantasy and nature.
Striking and Bold Colours
Deep purples, dark green and teal provide the obscure backdrop key to this trend. Punchy fuchsia and soft cloud blue hues are paired with warm gold accents.
Otherworldly Cocktails
Gourmet cocktails and futuristic food displays appear exquisitely supernatural. Twisted cocktail glass stems at Notonthehighstreet mimic curious creatures, while special edition champagne bottles found at Fenwicks have a digital Matrix-like appearance in midnight tones highlighted with silver foil.
For the foreseeable future, we expect to see consumers continue to seek out a blend of nature and technology offering a beautiful and hopeful outlook for the current climate crisis.