Trend Tracking: Home & Interiors AW21/22 Club Abode
By Susie McCartney
15 November 2021
3 minute read
Nixit
First published in 2019, our Home & Interiors AW 21/22 trend, Club Abode sees retailers tap into the 70s era where décor is sophisticated and luxe. Inspired by retro lounges, interiors are sexy, bordering on louche, yet sophisticated and grown up.
"In the wake of the pandemic, consumers are seeking meaningful connections after a time of social isolation. In the home, householders create joyous spaces to welcome back family and friends. For Home & Interiors AW21/22 trends we see more informal, intimate gatherings that facilitate analogue activities like gaming and fine dining experiences that encourage deeper conversations. With TV budgets sky-rocketing due to the increased adoption of streaming rather than cinema, consumers are being greatly influenced by what they see on the small screen. Many recent TV series are deeply and purposefully rooted in a particular era (The Queens Gambit 60's, It's a Sin 80's, Bridgerton 1800s). The decadence and glamour of these eras appeal and we see an authentic retro aesthetic emerge." Clare Coulson, Visual Researcher, TrendBible
We have been tracking the interpretation of our Home & Interiors AW21/22 Club Abode trend worldwide. Here are our key selections of how brands and retailers have embraced this nostalgic and luxurious trend story.
Plush Velvets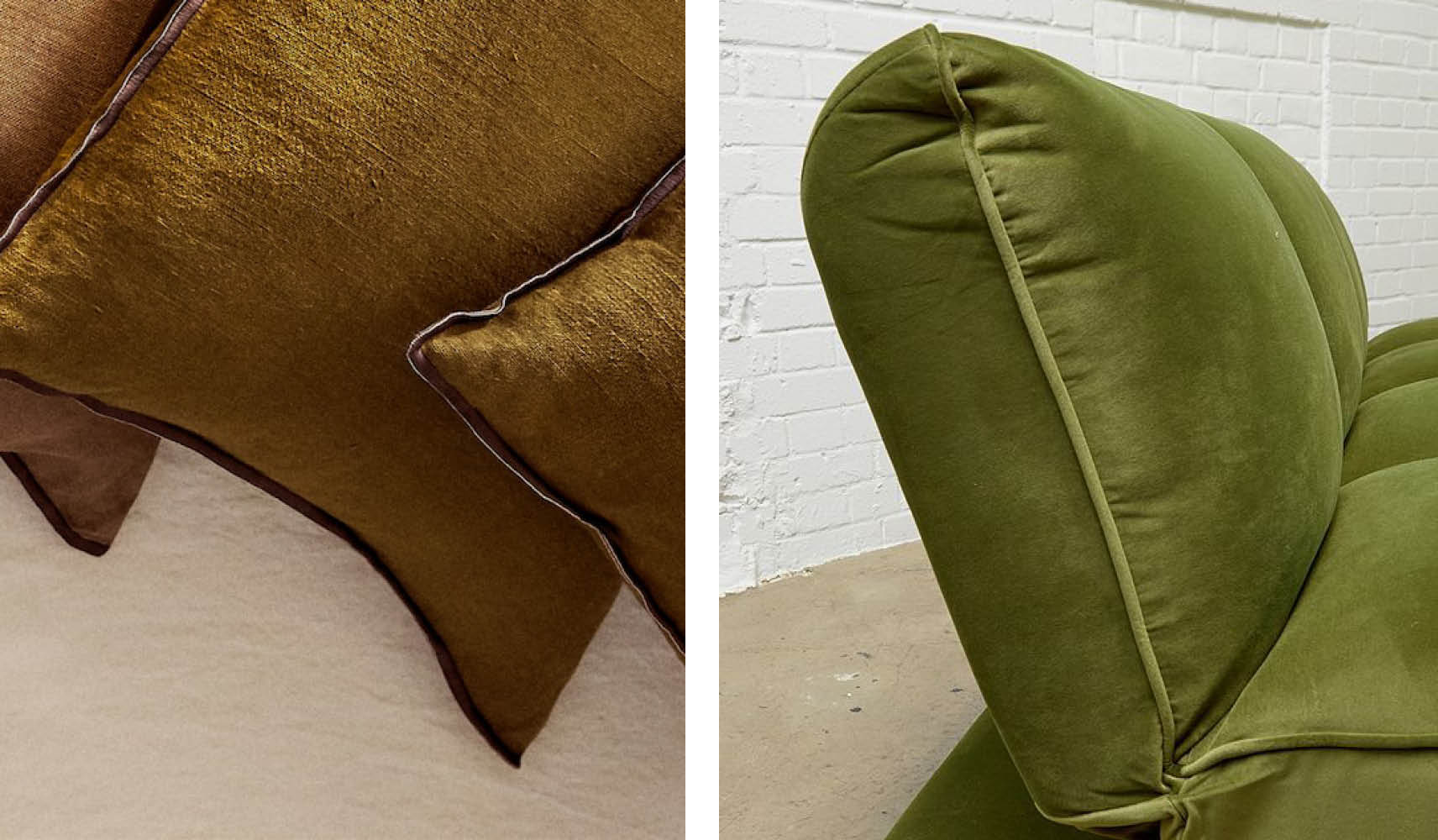 Opulent velvets continue for another season, and we see Urban Outfitters and Zara Home embrace lush velvets in green hues. The taste for a more sophisticated approach to life emerges in the home with householders creating interiors to spoil themselves and guests.
Tinted Glassware
Tinted glass in retro brights and playful colour combinations are a nod to the 70's nostalgia of this story. reworked shape and proportion inform retro inspired glassware.
Walnut and Teak
Retailers have tapped into the 70s era where décor is sophisticated and luxe, with furniture design having a retro appearance in warm wood tones. Natural woods are fundamental to this look as grainy finishes, parquet patterns and lacquered looks emerge.
Tile Prints and Geometrics
Geometric shapes influence stationary print and pattern for a retro feel. Jaffa Orange adds a nostalgic pop, mixed with greens and neutrals.
Rounded Shapes
Retailers find design inspiration in the decadence and glamour of the 1970s. Continuous curved lines bring shape and form to furniture design, creating an authentic retro aesthetic.
Leopard Print
Texture in the home comes through mixed surfaces in tonal neutrals. Animal print is seen in abundance across multi products including soft furnishings.
For the foreseeable future, we expect to see consumers continue to gravitate towards home entertainment and decor that accommodates a more sociable way of life, with spaces that facilitate analogue activities and encourage deeper conversation.